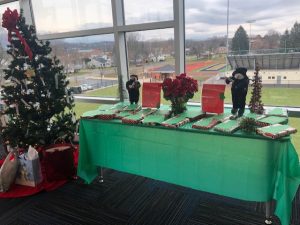 Are you Looking for a good book to read during this holiday season?  Students in NEHS and on the Library Advisory Board have chosen their top picks and wrapped the books.  Each book has a tag with information about what type of book it is and who might like to read it.  Stop in to unwrap a book to read this holiday season!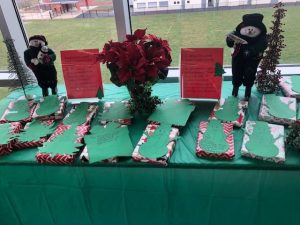 The MAHS library is open from 7:45 a.m. to 3:30 p.m. each school day. The virtual library is always open — 24/7!  Come in and enjoy our Internet access, Chromebooks, print and electronic resources and leisure reading area in air-conditioned comfort!
CLICK HERE for the DESTINY Online Catalog of library books, DVDs, websites and more!
If the book you want is out — put it on hold online!
If your book is overdue — renew it online.
You can recommend books, rate and review books, and even join an online book club — all online from any computer!
LOOKING FOR THINGS TO READ . . . CHECK OUT THESE WEBSITES:
Scholastic  TruFlix – part of POWER library; nonfiction books, videos, projects, links  
                       ScienceFlix – books, video, projects, experiments, news
Audible Stories –  for free – no login, no account, completely anonymous, listen online
James V. Brown Public Library –  Online Resources includes fiction, nonfiction, video, audio
CLICK HERE to access Accelerated Reader.  Use your school username to log on and then use your regular AR password.
The library circulates: books, audio books, DVDs, flash drives and graphing calculators.  Textbooks, yearbooks and other reference are available for in-house use.  Use the Destiny online catalog to see if an item is available.  If you have any questions about the library, please contact Mrs. Linda Keiser, Librarian, at lkeiser@montoursville.k12.pa.us or Mrs. Linda Rolley, Library Aide, at lrolley@montoursville.k12.pa.us.
_________________________________________________________
Montoursville Area High School Library
570-368-2611 ext. 5301 phone
lkeiser@montoursville.k12.pa.us