May 17-21
Visit the homepage here—>https://www.scholastic.com/bf/cemccallmiddleschool
Want to get something for your teacher?  Help your teacher expand their classroom library! Click –>Teacher Wish Lists!!
Audible Stories –  for free – no login, no account, completely anonymous, listen online
James V. Brown Public Library –  Online Resources includes fiction, nonfiction, video, audio
Renaissance Learning/Accelerated Reader – read books online from Accelerated Reader  myON shared account
McCall Library is open for student use 7:50 AM-2:45 PM each school day.  Only closed 12:10 PM-12:40 PM.    
The Accelerated Reader program is available for use by all grades.  Please use the link to the right to find out about the program for the 2020-2021 school year.  
Use the following resources to help you with all of your information needs.  Click here for Details/Passwords for home access.
Online Catalog Follett Destiny
Check for books, magazines, movies, audio books, websites, etc.  Renew books, put books on hold – even from your home computer. Your log-in is the same as your AR log-in.

The World Book Web is a suite of online research tools that includes encyclopedia articles, primary source collections, educator tools, student activities, pictures, audio, and video, complemented by current periodicals and related web sites. 
FactCite Lincoln Library Online 
Includes: Biography for Beginners; Sports Champions; Shapers of Society; US and World Biography; Mythology; American History (including US States, Native Americans, Civil War, and more); Science (including elements, planets, animals, and more); Essential Information (including Countries and Cultures, Literature, Founding Documents, and more).  Stop in the library for username and password.
POWER Library Pennsylvania Online World of Electronic Resources  
              Alphabetical list of POWER sources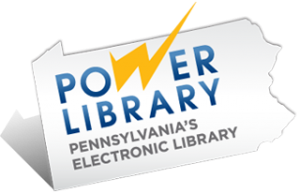 Subject list of POWER sources
A variety of online resources for leisure or research includes: Access PA, AP Images, BookFLIX, Contemporary Authors, CyberSmarts, Ebsco eBooks, Gale databases,  TrueFLIX, etc.  Use your public library link to access from home.
C. E. McCall Middle School Library
570-368-2441 ext. 4040 phone