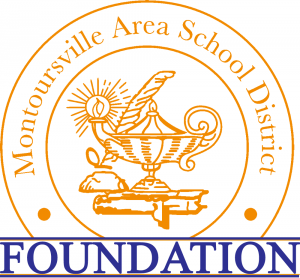 Notes and News: We would like to thank everyone that participated in our kick off dinner at Herman and Luther's.  Mr. Don King, the Administration, teachers, students, our Community and all of our Sponsors made this event possible.
Be on the look out for our next community event!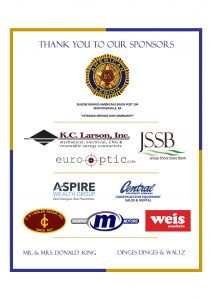 Building the Foundation for our Schools….Providing support for educational experiences that foster lifelong interest in learning and community.
The Montoursville Area School District Foundation seeks to generate and promote funding to enhance the educational experience of our students.  The Foundation provides otherwise unfunded opportunities for students served by the Montoursville Area School District.
Members
Michael Musto      Susan Harvey       Bob Lorson      Jennifer Blackwell      Jenifer Starr
Keevin Larson       Jessica Knittle      Dale Ulmer      Christina Dinges         Alex Witter
School District Members
Christina Bason     MaryBeth Logue
How Can You  Contribute?
Contributions in any amount will benefit the charitable goals of the Montoursville Area School District Foundation. Gifts may be made using a variety of methods, with some of the most popular including:
Monetary Donations via mail (Cash/Checks) or PayPal (credit card, see "Donate" link below)

Bequests via wills or living trusts

Gifts of appreciated assets (stocks, bonds, etc.)
We also welcome you to donate annually.
Sponsorship Levels Below:
WARRIOR SPONSOR $5,000

GOLD SPONSOR $2,500

BLUE SPONSOR $1,000

COMMUNITY SPONSOR $500
The Montoursville Area School District Foundation is a non-profit 501(c)(3) organization. Contributions may be tax deductible. For more information on tax exempt organizations, please consult your tax adviser.
Volunteer Opportunities
To inquire about volunteer opportunities within our organization, please email us at: masdf@montoursville.k12.pa.us
Opportunities include, but are not limited to:
Volunteering time at Fundraising Events

Helping plan events

Board Membership
Objectives of the Foundation:
Promote student development through enriching programs and activities
Medical Career Program at MAHS

Theatre Arts Program at MAHS
Receive, Raise and Administer funds outside of traditional school funding system to reinforce and supplement the goals of Montoursville Area School District.
STEM Initiative

Technology for Classrooms (iPads, Chromebooks, etc.)

Playground Equipment
Samples of Projects Funded:
Mobile Ag Science Lab

Artist in Residence Program – East meets West Performance

TurningPoint Audience Response System

"Bodies: The Exhibition" – New York City (High School Students)

Music Recording Computer Program
How Will Funds be Allocated?
Venture Grants for Teachers
The Montoursville Area School District Foundation rewards the creation of exciting and innovative educational ideas through the Venture Grants for Teachers Programs.  Grants will be awarded on a competitive basis to enable unique teaching strategies.
Educator in Residence
The objective is to bring resource people into the classrooms of the Montoursville Area School District Foundation, where they can share their expertise with students, staff, and in some cases, members of the community.|
Question?  Contact Us
MASDF PO Box 235 Montoursville, PA 17754
E-mail: masdf@montoursville.k12.pa.us
www.facebook.com/MASDFoundation/
www.montoursville.k12.pa.us/foundation