K-4 Library Services
Mrs.Paula Pulizzi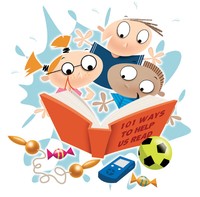 Welcome to the Montoursville Area School District Elementary Library web site. We are so happy you found us!
We have two elementary libraries: Lyter Elementary and Loyalsock Valley Elementary. Each school's link can be found in the menu on this page.
Related Files
Elementary Library Rules
Library Rules and Procedures.revised DF
Click on the link above to see the Elementary Library Rules and material donation guidelines.
NEED HELP DOWNLOADING?
You need the Microsoft Word Program, a free Microsoft Word viewer, or a program that can import Word files in order to view this file. To learn more about the free Microsoft Word viewer see the Microsoft Office Compatibility Pack.
Related Links
Click on the link below for the Loyalsock Valley Elementary Spring Buy One Get One Free Book Fair
https://www.scholastic.com/bf/loyalsockvalleyelemschool
Click on the link below for the Lyter Elementary Spring Buy One Get One Free Book Fair