700 Mulberry Street
Montoursville, PA 17754
Phone: (570) 368-2611
Fax: (570) 368-2768
---
STUDENT PARKING – SENIORS & JUNIORS
Now that we are back to 5 days, Seniors and Juniors will need to purchase parking passes in the high school office.  The temporary passes will not work beginning Monday, October 19, 2020.  Please bring your license, current registration and $20 to the high school office.
FINANCIAL AID PRESENTATION & FAFSA COMPLETION PRESENTATION-OCTOBER 14, 2020
Figuring out how to pay for college can be a stressful time. Please plan to attend the virtual presentations for more information on the financial aid process and for completing the FAFSA. This is especially important for parents of the Class of 2021, however any parent of students grades 9-12 can attend. REGISTRATION IS REQUIRED SO PLEASE CLICK THE LINKS BELOW TO REGISTER FOR ONE OR BOTH OF THE PRESENTATIONS. Any questions, please contact Mrs. Albert at the high school or at ralbert@montoursville.k12.pa.us
FINANCIAL AID PRESENTATION REGISTRATION
FAFSA COMPLETION PRESENTATION REGISTRATION
IMPORTANT REOPENING INFORMATION

UPDATED 9/10/2020 – 10:58 AM
WHAT WILL A DAY LOOK LIKE
CLICK HERE for a Video Infograph of a typical day at MAHS under our COVID-19 Precautions and Guidelines.
9th GRADE AND NEW STUDENT ORIENTATION
CLICK HERE for a brief Video Infograph for 9th graders and new students.  More will be done in person when they are at school.
ALL STUDENT ORIENTATION
CLICK HERE for another Video Infograph for all students attending MAHS for the 2020-21 school year.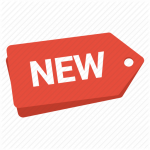 PRESCREEN TOOL FOR CONTACT TRACING
Students will need to complete the following form each morning before class starts.
Prescreening Tool – CLICK HERE
Due to the ongoing cancellations of the SAT administrations for September & October, we have decided to administer the SAT here at MAHS on the SAT School Day, which is Wednesday, October 14th. This is ONLY for seniors. Most, if not all, of our current seniors have been unable to take the SAT yet due to COVID. Therefore, this gives those who want or need to take it an opportunity.
The main issue is that the deadline for ordering the exams is early next week, therefore, those who wish to take it, must let Mrs. Albert know and bring a check in by Friday, September 11th for the Gold Group, and Monday, September for the Blue Group.
Because this is a Wednesday, students will need to provide their own transportation.
Test fees are as follows:
SAT w/ essay (highly recommended they take this one!) $68 ($15 for income-eligible students)
SAT w/o essay $52 ($8 for income-eligible students)
Checks made payable to 'MAHS'
ATHLETICS – MASD approved the Athletic Health and Safety Plan to begin voluntary workouts on June 29, 2020.  The fall season was approved by PIAA.  PHAC has made the decision to play league only schedules.  Updated schedules are being developed and will be posted to our athletic website when ready.  Athletics begins August 24, 2020.
Friday, September 11, 2020
Only parents that received an invite from the varsity football head coach or the principal will be permitted to attend.  The list includes parents of senior football players, parents of student-athletes that play a position which has a higher-risk of injury, parents of senior cheerleaders, and parents of senior band members.  Senior Band Parents and Senior Cheer Parents have received their phone calls and invite at this time.
If you have not been invited, unfortunately we will not be able to permit entrance into the stadium with the 250 limit.
Unfortunately, some false information has been posted to Facebook.
Legislation has passed and is with the Governor to allow school districts to make determinations on capacities at these events.  It would be our intention at future football games to allow more than 250 people into Memorial Stadium.
SPECTATORS AT SPORTING EVENTS
With the ever changing rules and regulations surrounding all of our requirements to have instruction and athletics, the ban on spectators at sporting events has been lifted.  We are still limited to 250 people outdoors and 25 people indoors.  These maximum numbers include student-athletes, coaches, and all other personnel to run events.  For all fall sports, these numbers will not be an issue, except for football.  People can attend these HOME events as long as they maintain social distancing and masks are worn while on school property.
We do not have information about away events at this point.  A league meeting tonight will provide further guidance on that.
Football is a different issue as we are close to the 250 with just teams and personnel.  Additional guidance will be coming out about Football at a later time.
Further updates will be communicated as we clarify the meaning of all of this.
How will this be different than the spring of 2020?
We have invested heavily in hardware, software, and training to provide a full education to our students.  In a hybrid model, instruction is provided all 5 days.  Students will be graded and have the same expectations for classwork that they would have for a full in-person model.  We will cover the same amount of material in accordance with state standards, national standards, and CollegeBoard.  Our students need the full curriculum to be successful in the future.
BLUE GROUP – In almost all cases, work will be assigned on a Monday and it will be due prior to the start of class the following Monday.


GOLD GROUP

– In almost all cases, work will be assigned on a Thursday and it will be due prior to the start of class the following Thursday.
When will I know which Group my child is in?
The general rule is as follows.  Requests have been taken to accommodate families where the HS student is needed for child care for younger siblings and family work schedules.  Final groupings will appear in the Parent Portal by the end of the week(8/21).
BLUE GROUP – Last names A-K


GOLD GROUP

– Last names L-Z
What do the 2-days of school look like?
The 2 in-person days are used for reteaching, assessment, labs, projects, tutoring, small group instruction, homework review, and anything additional that cannot be delivered through the Chromebooks.  Those more difficult concepts will be delivered in-class with practice assigned on the other days.
The day cycle will be as follows:
Week 1 –

T(9/1) – Day 1, W(9/2) – Day 2

,

Th(9/3) – Day 1, F(9/4) – Day 2


Week 2 –

T(9/8) – Day 3, W(9/9) – Day 4

,

Th(9/10) – Day 3(9/11), F – Day 4


Week 3 –

M(9/14) – Day 5, T(9/15) – Day 6

, Th(9/17) – Day 5, F(9/18) – Day 6
Week 4 –

M(9/21) – Day 1, T(9/22) – Day 2

, Th(9/24) – Day 1, F(9/25) – Day 2
Week 5 –

M(9/28) – Day 3, T(9/29) – Day 4

,

Th(10/1) – Day 3, F(10/2) – Day 4


REPEAT
What do the 3-days of at-home instruction look like?
The 3-days of at-home instruction will include lessons by our teachers, assignments, readings, notes, studying, homework, and anything else that we can provide through the Chromebooks utilizing Google Classroom.  The advantage over all remote learning is that students and teachers can make sure they have everything downloaded to their Chromebooks instead of relying on, in many cases, wonky internet.  Those that have stable internet won't need to be as concerned about the download process.  We will also have several examples of daily schedules students should follow to help plan their days at home.
How will I know if my child is working on their work?
Guardian Notifications are required in Google Classroom from us.  Parents will need to opt out of Guardian Notifications for Google Classroom.  We are requiring Guardian Notifications for parents so that they can monitor what their child is doing, and what we anticipate from some, not doing.  If you ever have concerns, teachers will have office hours on Wednesdays from 9:00 am – 10:00 am and 2:00 pm – 3:00 pm for parent contacts and student's individual needs.  They are also available through email.
What are teachers doing with the rest of the time on Wednesdays?
Teachers will be recording lessons and creating new material for the online portion of the hybrid.  By teaching 4-days, the time to create new content for the Chromebooks will be limited during the school day.  Wednesdays will be used to do that.  They may also have online meetings with small groups of students.
Does my child need to wear a mask all day?
YES.  It can only be removed when eating and/or drinking.  We will provide face covering breaks.  If your child cannot wear a mask due to a medical condition, a note MUST be provided from a doctor.  In this case, your child will need to wear a face shield.  There will be very limited cases of no face covering.  We wear our face coverings for you, students need to wear them for us.  If this becomes an issue with refusal to cooperate, students will be sent home.  Continued negligence will require placement in Warrior Online Learning.
Are you providing masks?
Each student will be provided a mask, gaiter, and face shield.  Students will have a choice of which they want to wear.
Does my child need to wear a mask on the bus?
YES.  Students must wear a face covering on the school bus.  They will also be assigned seats to maximize distance between each student.
Will there be a 9th Grade Orientation?
Unfortunately, circumstances do not allow us to do our traditional orientation to start the year.  Instead, we will do a video or two and our Warrior Ambassadors will be available to meet 9th graders as they enter the school on the first day.  They will give tours and help freshmen find their way.
When will my child get their Chromebook and school provided PPE?
This will all be distributed on their first day of school.  So, your child will need their own mask on their first day of school. 

Blue Group will receive their items on Tuesday, 9/1

and the

Gold Group will receive their items on Thursday, 9/3

.
If my child is in the

Gold Group

and does not receive their Chromebook until Thursday, 9/3, how will they get their work done?
The first week of school will be used for orientation on the use of the Chromebooks, the new procedures in the building, and how to navigate a hybrid schedule.  Teachers will also go over their course expectations.  Students will be expected to be fully engaged in a full week of instruction beginning the following week.
What will LycoCTC be doing?
Our goal is to go everyday.  However, to start the school year, students will only go to LycoCTC in a hybrid format.  This means on the day they are in school, they will go to LycoCTC.  In order to go all 5-days to LycoCTC, students will need to find transportation to the high school to ride the bus.  Counselors will be in contact to determine your preference to continue in a hybrid format or wish to attend all 5 days.  This does include Wednesday if you have a way to get to the HS and be picked up at the end of the day from the HS.  We cannot transport to and from homes to LycoCTC.  In addition, attendance for all 4-days is not an option for MAHS right now.  LycoCTC is setup to offer remote, hybrid, and in-person instruction.  So, even if you are selecting the hybrid model, you will still be able to participate in LycoCTC.
"Some days, doing 'the best we can' may still fall short of what we would like to be able to do, but life isn't perfect on any front-and doing what we can with what we have is the most we should expect of ourselves or anyone else." 
― Mr. Fred Rogers
High School Announcements
PRE-SCREENING TOOL FOR CONTACT TRACING We are asking students and/or parents to complete this each morning before class starts or riding a bus. The school district is responsible for its own contact tracing in the event of a COVID-19 outbreak.  Read More …
Montoursville High School News