700 Mulberry Street
Montoursville, PA 17754
Phone: (570) 368-2611
Fax: (570) 368-2768
---
IMPORTANT CLOSURE INFORMATION

UPDATED 4/7/2020 – 1:41 pm
ACADEMIC NOTICE – Thanks to everyone who completed the form.  If you did not, it has been reopened and you will receive a call to complete it.
ENRICHMENT AND REVIEW SURVEY – Reopened – Must use your @masd.us account.
If you DO NOT have an email from one of your teachers, locate your high school teacher using the directory link below to view the online enrichment they have provided:
If your teacher is using Google Classroom to post their enrichment materials, you may click here to go there now. Simply sign in with your district gmail account to get started. Teachers and counselors will be available Monday, Wednesday, and Thursday from 8:00 am to 3:00 pm.  You can reach them by email or you can attempt to call them at their school numbers.  Most have forwarded to a private number.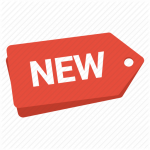 COVID-19 GRADING UPDATES – Montoursville Area High School will be concluding the graded portion of the 2019-20 academic school year on April 17th.  THE 3RD 9-WEEKS WILL END ON APRIL 17TH.  There will be no grades for the 4th marking period.  The following changes to our grading policies, class rank, GPA, and credits can be found below.  Credit Recovery opportunities will be available during the month of May for students that did not pass.  Enrichment and Review will continue for everyone else.  Further guidance will be coming on Enrichment and Review.  THIS IS SUBJECT TO CHANGE BASED ON STATE GOVERNMENT DECISIONS.
CREDITS

–

For the 19-20 school year, full credit will be awarded with a grade of 70% or higher or P(Pass) in courses based on a 3 9-weeks average of grades.  For example, a course that was originally 1 credit, will be awarded as such.  Credits will be awarded as if we had a full school year. 

GRADES

–

Grades will be determined on the first 3 nine-weeks.  Mid-Terms will not be factored into the grades unless it helped a student.  Teachers have the ultimate decision on how to use the mid-term to help a student's grade.  There are no free passes under the pandemic for the 19-20 school year.

CLASS RANK AND GPA

–

Class rank and GPA calculations will not change due to the pandemic for the 19-20 school year.

GRADUATION REQUIREMENTS

–

No graduation requirements have been suspended or waived due to the pandemic for the 2019-20 school year.  Freshmen who did not complete one of the rotation classes(Financial Literacy or Information Literacy) will not be required to take that course.  A new version of Financial Literacy will be available to all Juniors(11th Grade) beginning in the 2020-21 school year.
ENRICHMENT AND REVIEW – Enrichment and review will not be used in the calculation of grades.  Therefore, the 4th 9 weeks will not have grades associated with it.  Students are encouraged to complete Enrichment and Review.  Much of this work will better prepare students for next school year.  For example, students in Honors Biology will need some information not yet covered to be better prepared for AP Biology.  The Enrichment activities will include these missed concepts.  Parents are encouraged to continue to promote the Enrichment and Review activities to better prepare students for next school year.  For seniors, this experience will help with any remote learning that may take place at the collegiate level for future closings due to pandemics or weather-related closings.

SCHOOLS CLOSED – Pennsylvania schools will remain closed through their academic year.  Montoursville Area High School will end its school year on June 5, 2020.  Seniors will conclude their year on May 29, 2020.  The graduation date for seniors will be June 5, 2020 for reporting purposes and as printed on transcripts.  Please follow the regular school calendar.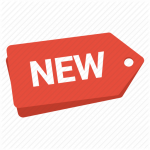 ADVANCED PLACEMENT – If you need technology assistance from Collegeboard to take the AP Exam online, please fill out the form at https://collegeboard.tfaforms.net/74 by April 24th.  Until this form is fixed, you will need to select C.E. McCall Middle School.  Collegeboard has released test dates and other information related to Advanced Placement testing.  Please click the following link for the latest from the CollegeBoard on AP Updates for Schools Impacted by Coronavirus.
BYE BYE BIRDIE – The spring musical has been postponed.  If you purchased tickets online, you will receive an email from Book Tix with refund instructions.  The musical will be rescheduled for mid to late summer if possible.
2020 KEYSTONE EXAMS – The Keystone Exams in Biology, Algebra, and English Literature have been cancelled by the Pennsylvania Department of Education for the 2019-20 school year.  Further direction and guidance will be needed from the Department of Education.
2020 GRADUATION – No decision has been made to postpone or cancel the graduation ceremony for the Class of 2020.  The ceremony has NOT been canceled or postponed to date.  Watch this site for updates.  Seniors may want to watch my message found below on this page.  FOR REPORTING PURPOSES, TRANSCRIPTS WILL BE PRINTED WITH A GRADUATION DATE OF JUNE 5, 2020.
2020 PROM –  No decision has been made to postpone or cancel the 2020 Prom.  It has NOT been cancelled or postponed at this time.  Continue to watch this site for updates.
ATHLETIC NOTICE from PIAA – As of Monday, March 30, the PIAA Board of Directors met and continues to only postpone spring sports.  That is good news.  There is still hope.  Any informal practices or "captain's" practices are against the rules at this point.  Please pay attention to the Governor's warnings.  The best thing you can do now is stay home.  Continued gathering will only prolong this through community spread.  The sooner this slows down, the sooner we get our student-athletes back to competition.  Don't force the PIAA to cancel the season by not complying.  Also, do not hop the fence of the stadium or use any district athletic facilities.  All district property is closed.  Failure to comply could result in having to self-report informal practices.
DISTRICT-WIDE ART CELEBRATION CANCELED – This event will not be rescheduled for the 2019-20 school year.
MAY SAT CANCELED – The May SAT has been canceled.  The June testing is still scheduled.  Check collegeboard.org for more details.
"Some days, doing 'the best we can' may still fall short of what we would like to be able to do, but life isn't perfect on any front-and doing what we can with what we have is the most we should expect of ourselves or anyone else." 
― Mr. Fred Rogers
High School Announcements
2 WEEKS WORTH OF ACTIVITIES TO ENJOY AT HOME. Poster and text below.  Post your spirit on our Facebook pages: Montoursville Area High School, C.E. McCall Middle School, Loyalsock Valley PTO, and Lyter PTO. Manic Monday Pajama Day (3/30) Wear Read More …
Montoursville High School News