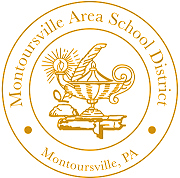 Welcome to the Montoursville Area High School. Steeped in tradition, culture, and excellence, Montoursville Area School District is a shining example of a community with its school as its heart.
As you explore this site to learn more about our schools and discover what is happening at MASD, and we hope you quickly see our ongoing commitment to academic success through our course offerings and academic achievements.
Success at Montoursville Area High School begins first, with you as a student. Explore the varied opportunities that Montoursville offers, engage in activities, participate in athletics and the arts, contribute to the high school community, and most importantly, build and grow rich friendships that support you through four pivotal years of your journey through graduation.
As you stretch, you will be supported by caring, committed, and experienced teachers, counselors, administration, and support staff who will help prepare you for your next steps beyond high school. Be sure to get to know us and allow us to assist you on your path.
Students in grades 9-12 are given a robust array of opportunities to explore educationally. We offer 14 AP level courses in Biology, Calculus (AB), English Literature & Composition, English Language & Composition, Government & Politics, Micro-Economics, Macro-Economics, Music, Chemistry, Physics C: Mechanics, Psychology, Spanish Language, US History and World History. The high school has been named one of America's Most Challenging High Schools for the 6th consecutive year. We are one of 35 high schools in the Commonwealth of Pennsylvania to be recognized on this list.
In addition to rigorous and robust academics, there are many opportunities to explore the arts with our award-winning band and concert choir. The district has recently been named a Best Community for Music Education by the NAMM Foundation. In the arts, we have four years of drawing, painting, and ceramics. We also have extensive drama and acting offerings with a spring musical and fall play that are among the best in North Central Pennsylvania. If working with your hands is appealing, we offer four years of metal, wood, and one of the premier agriculture programs in the Commonwealth.
Whether you are a member of our school community, or looking to become a part of it, you will find that Montoursville Area High School's tradition of excellence does not stop in the classroom. Our athletics and activities incorporate strong ideals of sportsmanship, participation, and pride, as our students and athletes represent our district. Our students are proud to be part of a quality educational system at MASD, and demonstrate our values when representing us at academic competitions or athletic contests.
Our ongoing commitment to whole-student education through academics, arts, athletics, and activities has allowed Montoursville Area High School to become one of the premier schools in North Central Pennsylvania. We excitedly invite you to become part of our district. To those ready to become a part of our school and its tradition, we commend you on your choice to be part of educational excellence. Our person-first culture, makes our schools a rich learning community embracing pride, excellence, and tradition.
MAHS seeks, as one piece of our larger community, to elevate the standard of excellence for all students through challenging academics, expansive experiences, and respectful interactions. As students, faculty, staff, and administration, we look forward to your involvement and investment in our district.
Go Warriors!
Matthew Johnson
Principal