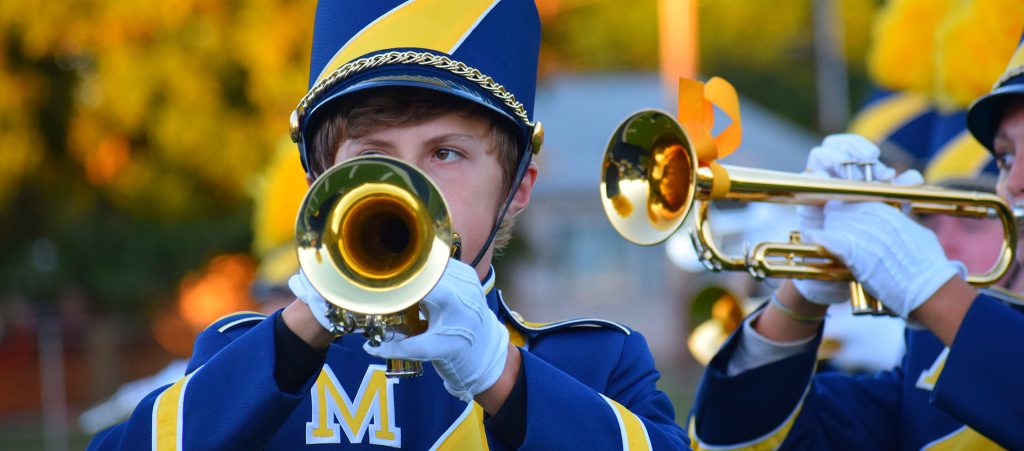 Pregame performance on Friday, September 23, 2022.
The band is thrilled to bring you this year's show: We Built This
Band on Rock & Roll. The Marching Warriors will kick off with Starship's
"We Built This City", followed by Kiss classics "Shout it Out Loud" and
"Detroit Rock City". To end their show the band will pump you up with
Steppenwolf's "Born to Be Wild" and Black Sabbath's "Paranoid".
The band is led onto the field by Senior Drum Major – Mr. Simon Ramsey
and Junior Drum Major – Miss Melody Rzeszotarski. The Marching
Warriors are under the direction of Mr. Christopher Morgan – Director,
Ms. Andrea Burleigh – Assistant Director, Mrs. Kim Rehn – Colorguard
Instructor and Mr. Mike Wrench – Percussion Instructor.
Photo Courtesy of Gabrielle Pulizzi('24)