In the 2022-2023 school year there will be a lot of new staff members coming to the high school, which has gained new employees that have taken a job to work in a variety of departments. Here are some of the most recent additions:
Mr. Erick Edler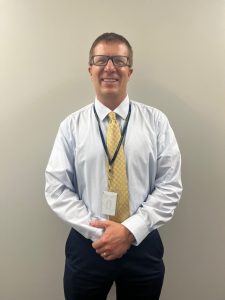 This year, a new guidance counselor, Mr. Edler was hired. He is the 9th and 10th-grade guidance counselor. He earned his bachelor's in psychology at the University of Valley Forge, and then his master's in counselor education at the Pennsylvania State University. He has been a counselor for 17 years. He worked at Bellefonte Area School District for two years, and then 14 at Williamsport. He enjoys spending time with his family and running outside of school. Mr. Edler's wife actually is a learning support teacher at Lyter Elementary.
"It is nice to work in the same district as my wife again," he said.
Mr. Josh Haley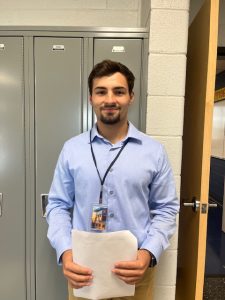 The high school has hired Mr. Haley to teach business classes. He attended and graduated from Bloomsburg University, and he enjoys almost everything outdoors, he said. He came to Montoursville after working for NVR Inc. as a project manager. He now teaches Business Education here at the high school. 
"I like teaching here; everyone is very friendly," he said.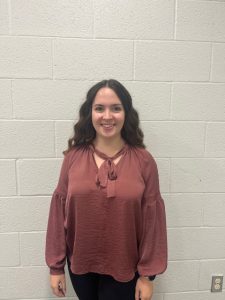 Ms. Megan Daily
Ms. Daily is a new science teacher. She teaches Biology and Technical Biology. Before coming to Montoursville she worked at BLaST Intermediate 17 as an Instructional Technology Program Assistant. She enjoys baking and outdoor activities like hiking and kayaking. Daily graduated from Lycoming College, with a Bachelor's degree in Biology.
"I love the culture of the school as a whole," Daily said.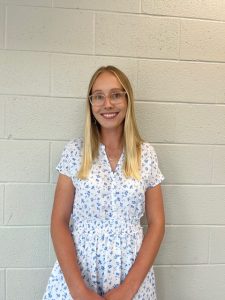 Ms. Kaylee Schans
Ms. Schans is also a new teacher here. She was here for some time last year and will be here all year as a substitute for Mrs. Paige McDonald. She teaches 12th grade Honors Communications and Technical Communications. This summer she worked as a summer school teacher at Williamsport Area High School. She enjoys walking her dog and reading on her porch. Ms. Schans graduated from Bloomsburg University.
Ms. Schans said "I have a lot of passion for this district because of the way I was treated as a student/athlete here, so I hope to continue the tradition. The welcoming and supportive atmosphere here can't compare to any other places I've worked prior to Montoursville."