700 Mulberry Street
Montoursville, PA 17754
Phone: (570) 368-2611
Fax: (570) 368-2768
---
IMPORTANT CLOSURE INFORMATION

UPDATED 5/27/2020 – 11:55 am
2020 GRADUATION –
Dear Members of the Class of 2020,
It is that time of year where we celebrate your accomplishments and achievements at Montoursville Area High School.  As you feel anger over what the pandemic has taken from you, take some time to reflect on everything positive around you in life and what you have contributed to life.  You will have a ceremony at some point to celebrate you.  We all hope for an in-person graduation, but if that ends up not possible, we have back-up plans.  Normally this letter has all of the dates and times of finals and practices.  Most of that is not included this year.  Again, feelings of anger may come forth except for maybe taking finals.
Class of 2020 Schedule of Events
June 4th  @ 7:00 pm                              
Awards Ceremony by Invitation – YouTube Live Event*
June 5th   @ 7:00 pm                              
Conferring of Diplomas – YouTube Live Event*
GRADUATION CEREMONY – TBD

If we have not had a real ceremony by July 7, 2020, alternate plans will be announced.  We do not want to hold a different type of ceremony and find out a week later we could have had the real thing.
*District YouTube Channel – https://www.youtube.com/montoursvillewarriors
"Some days, doing the best we can may still fall short of what we would like to be able to do, but life isn't perfect on any front-and doing what we can with what we have is the most we should expect of ourselves or anybody else." – Mr. Rogers
I always include a statement that graduation is ABOUT you, not for you.  This year it will be FOR YOU.  It is the greatest celebration of academics we have in school, and it should be respected regardless of the setting.  Graduation is for your school and your teachers, your family, but most importantly this year, FOR YOU.  Keep that in mind as you anticipate the possibility of not having a normal graduation.  The quote above has been shared with the faculty every week since this started.  I thought it appropriate to share with the Class of 2020 as it reflects what Warriors do.  We are going to do the best we can for you.
Let us be the first to congratulate you on one of what we hope are many accomplishments in your life.
INFORMATION ABOUT GRADUATION
CAPS & GOWNS
Unpack them and let them hang to get the wrinkles out.
Cap should be worn flat on the top of your head and the tassel hangs to the right prior to the tassel ceremony at graduation.
Do not wash or iron your gown.
Cap Decoration is permitted thanks to the Class of 2018. School appropriate stuff ONLY!

DRESS CODE
Men – Collared shirt, tie (preferably), khakis or dress slacks, dress shoes
Women – Dress, skirt, or dress slacks, nice top, dress shoes
ABSOLUTELY NO flip flops, jeans, or sneakers
BANNERS AT THE SCHOOL
Before they get too weathered, you may collect your banner from the fence at the school.  They are yours to keep.  Bring something to cut the zip ties.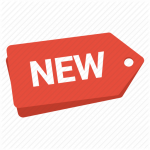 LOCKERS – Locker items for students in Grades 9-11 can be picked up on Thursday, May 28 from  4:00 pm-6:00 pm.  Please enter the bus loop and provide your name to the people at the curb.  They will then retrieve the items and bring them to your vehicle.  If you have stuff to return to us, we would ask that you bag it up and place your name on the bag and exchange it at the curb.  This is a curbside pick-up and drop-off only.   If you had stuff in the locker rooms or band room, that will be handled at a different time.  Your patience and cooperation has been and always will be appreciated.  No additional date has been scheduled at this time.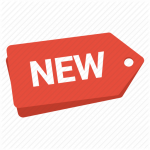 LOCKER ROOMS – There is no plan at this time to to open locker rooms to students.  At some point, we will open it up for students to enter the locker rooms and retrieve their belongings.  Watch this site for further updates.
SUMMER SCHOOL – Summer school has been approved and will run through Google Classroom.  To register for summer school, CLICK HERE.
BYE BYE BIRDIE – The spring musical has been postponed.  If you purchased tickets online, you will receive an email from Book Tix with refund instructions.  The musical will be rescheduled for mid to late summer if possible.
2020 GRADUATION – The graduation ceremony has been postponed.  Read the information at the top of this post for the most current information.  Watch this site for updates.  FOR REPORTING PURPOSES, TRANSCRIPTS WILL BE PRINTED WITH A GRADUATION DATE OF JUNE 5, 2020.
2020 PROM –  The prom scheduled for May 16, 2020 at Lycoming College has been postponed.  At this time, it has not been rescheduled.
ATHLETIC NOTICE from PIAA – As of Thursday, April 9, the PIAA Board of Directors has canceled the 2019-20 Spring Sports Seasons.  You can read the full announcement here.
JUNE SAT CANCELED – The June SAT has been canceled.  Check collegeboard.org for more details.
"Some days, doing 'the best we can' may still fall short of what we would like to be able to do, but life isn't perfect on any front-and doing what we can with what we have is the most we should expect of ourselves or anyone else." 
― Mr. Fred Rogers
High School Announcements
Athletes riding to McCall Middle School for activities after school should ride BUS #13 from the high school.
Montoursville High School News