700 Mulberry Street
Montoursville, PA 17754
Phone: (570) 368-2611
Fax: (570) 368-2768
---
IMPORTANT CLOSURE INFORMATION

UPDATED 6/29/2020 – 12:25 pm
GRADUATION OF THE CLASS OF 2020
Thanks to everyone for their cooperation at the ceremonies.  It was a pleasure to have an in-person graduation for the Class of 2020 in Memorial Stadium.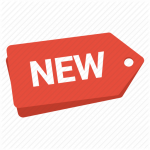 Unfortunately, the wind and heat made the recordings of the ceremonies unavailable.  There will be no recordings posted to our YouTube Channel.
ATHLETIC NOTICE from PIAA – MASD approved the Athletic Health and Safety Plan to begin voluntary workouts on June 29, 2020.  More information will be posted concerning this and fall sports sign-ups on Monday, 6/29/2020.  Coaches that are beginning voluntary workouts would have reached out already.
LOCKER ROOMS – There will be a plan for locker rooms to be opened after July 6, 2020.  Watch this website for more information.
SUMMER SCHOOL – Summer school has been approved and will run through Google Classroom.  A district provided Chromebook is required.  Pick-up will run on Wednesday, June 10th from 12:00 pm – 2:00 pm.  Chromebooks will be required to be returned on Monday, July 27th from 12:00 pm – 2:00 pm. 
"Some days, doing 'the best we can' may still fall short of what we would like to be able to do, but life isn't perfect on any front-and doing what we can with what we have is the most we should expect of ourselves or anyone else." 
― Mr. Fred Rogers
High School Announcements
Athletes riding to McCall Middle School for activities after school should ride BUS #13 from the high school.
Montoursville High School News