October 21st through November 1st
***Fundraiser to support the Warrior Pride initiative at McCall***  
The PTO is a proud sponsor of the new Positive Behavior Interventions and Support Plan (PBIS) within our school!  This program has been a huge success thus far.  The teachers and staff continue to strengthen the school community by promoting positive social engagement, behavior, and consistency in all areas of our school.
What does Warrior P.R.I.D.E. stand for?
P – Participation
R – Respect
I – Invest in your work
D – Determination
E – Everyone is Included
The Warrior P.R.I.D.E. expectations were communicated to the students at the beginning of the school year and additional informational flyers are posted throughout the building.  Teachers and staff members continue to reinforce the program by handing out individual tickets to students displaying the appropriate behaviors within the Warrior P.R.I.D.E. framework. Students have been receiving the individual tickets and turning these positive behavior tickets in for rewards throughout the school year.
The PTO is purchasing Warrior Pride T-shirts for every student at McCall.
This fundraiser is just one of the ways we want to support positivity in our school!  Thank you for your support!
You can choose from two designs!  There are shirts (short and long sleeve), sweatshirts, hooded sweatshirts, stickers, magnets and license plates.  Please turn in an order form to the McCall office with your check payable to "McCall PTO" OR pay online at our PayPal link!  If you pay using the PTO's secure PayPal link, please be sure to include your name and contact number as well as your student's name and homeroom teacher so we can match up your order form with your payment.  These make great Christmas gifts!  Orders will be delivered around Thanksgiving.
Shirt designs, Warriors and Montoursville(distressed print):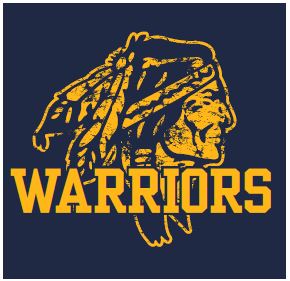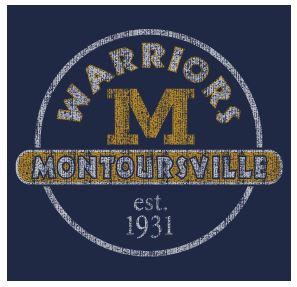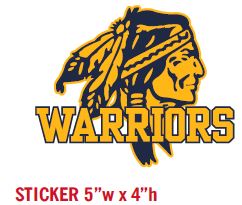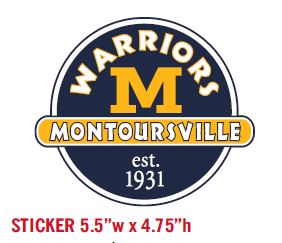 License plates: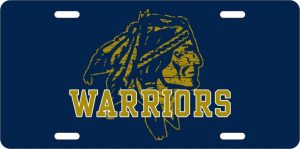 Print Your Order Form here
Please join our Facebook page (CE McCall PTO) for updates and allow you to ask questions. It is a private group so you will need to request to join the group.